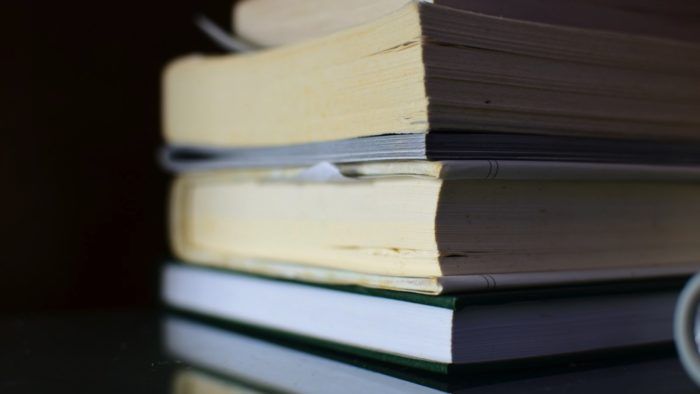 This post contains affiliate links. Book Riot can earn a commission when you buy through these links.
The Women's Fiction Award has announced its longlist for 2021, celebrating excellence, originality and accessibility in writing by women in English from around the world. The longlist covers a wide range of genres, topics and settings – including from London to Hong Kong, Barbados to Brooklyn – and includes both established authors such as Yaa Gyasi and Ali Smith as well as newcomers. The shortlist will be announced on April 28th and the winner will be announced on July 7th.
Bernardine Evaristo, jury chairwoman and award-winning writer for Girl, Woman, Other, commented on the list: "We read so many brilliant novels for this year's award and had an energetic jury session discussing our passions, opinions and opinions Preferences. Unfortunately, we have had to let go of some well-deserved books, but we are confident that we have selected 16 standout novels that depict a truly wide and varied range of fictions by women, reflecting different perspectives, narrative styles and interests. We were fascinated, moved, inspired and challenged by these novels, and we are pleased to announce that they have been included in the longlist for the Women's Prize. "
The jury of 2021 consists of the chairman Bernardine Evaristo; Podcaster, writer, and journalist, Elizabeth Day; TV and radio host, journalist, and author Vick Hope; Print columnist and writer Nesrine Malik; and news presenter and broadcaster Sarah-Jane Mee. In a video posted on Twitter, the jury briefly talks about each of the books on the longlist and why they were selected.
Today in Books Newsletter
Sign up to Today In Books for daily news and all about the world of books.
Thanks for signing up! Keep an eye on your inbox.
With your registration you agree to our terms of use
2021 women's award for fiction longlist
Because of you from Dawn French
Avni Doshi roasted sugar
Approval from Annabel Lyon
Detransition, baby of Torrey Peters
Exciting times for Naoise Dolan
How the one-armed sister sweeps her house by Cherie Jones
Shine by Raven Leilani
Nobody talks about Patricia Lockwood about it
Nothing but blue skies by Kathleen MacMahon
Piranesi by Susanna Clarke
Little Pleasures from Clare Chambers
Summer by Ali Smith
Amanda Craig's Golden Rule
The Vanishing Half by Brit Bennett
Transcendent Kingdom of Yaa Gyasi
Troubled ground by Claire Fuller
Check out last year's nominees and winners:
Women's award 2020 for fiction longlist
2020 Women's Award for Fiction Shortlist
2020 women's award for fiction winner