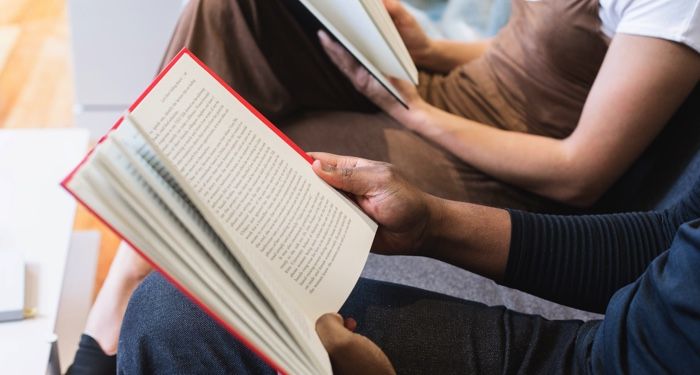 This post contains affiliate links. Book Riot can earn a commission when you buy through these links.
I read more collections of essays these days than ever before. This is partly because essays can help us understand the world around us, and now more than ever is a time when I need help understanding things. This is also due to the fact that essay collections can be read individually in short bursts. They're perfect for small moments with downtime during the day or when I don't feel able to focus on anything any longer. I can read for about 15 minutes and I feel like I've achieved something. Below are five small collections of press articles, all published in the last year, which I have read and found to be useful and entertaining. They cover a wide range of topics including race in the United States, politics and culture in Mexico and Europe, and art, photography, and film. As a bonus, since all of them are published by small presses, it's possible you've never seen these before. Two of them are in translation. Check this out and maybe add something to your TBR!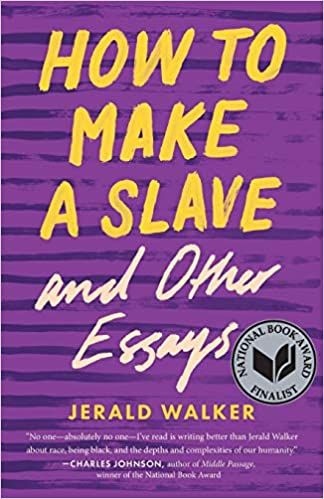 How to Make a Slave by Jerald Walker
As an essayist for the National Book Award in Nonfiction, this collection of essays deals with Jerald Walker's experiences as a black man in the United States. They are personal pieces that also deal with work, family, culture, parenting, race and science and much more. Walker is honest, sometimes engaging, and at the same time he's exciting and fun. These essays are ruthless. They are full of good stories and complex insights into contemporary American life.
Stranger Faces from The Virgin Serpell
Stranger Faces is part of the "Undelivered Lectures" series from Transit Books, a series that I would like to follow closely. This volume examines the cultural meanings of the human face. Serpell describes the "ideal face" – a generalized image of the face as a place of our humanity – and then questions and questions our reverence for it. In essays dealing with books, films, and emoji, Serpell argues that the strange face and face of the stranger can be places of pleasure and play. It's a fascinating, brilliant rethinking of how we interpret and respond to people and the world around us.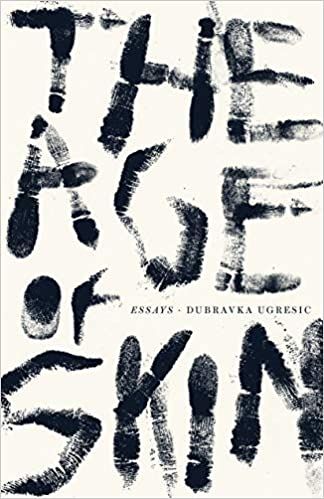 The Age of the Skin by Dubravka Ugresic, translated by Ellen Elias-Bursac
Dubravka Ugresic currently lives in the Netherlands but was born and raised in Yugoslavia. Many of the essays in The Age of Skin focus on the culture and politics of the former Yugoslav countries, particularly Croatia. Ugresic is brilliant – and terrifying – in the way she portrays the rise of nationalism and neo-fascism. The pieces are not all politics, however; This includes personal travelogues, discussions about art and popular culture, and much more. Ugresic is a somber funny writer. She is the perfect companion to better understand our world.
Mourning by Cristina Rivera Garza, translated by Sarah Booker
This collection looks at the effects of violence and grief in Mexico today. Rivera Garza tells stories of those who were violently injured and those who mourn. She analyzes the relationship between the state and drug wars and reflects on the years of violence that have inflicted the country and its culture. The book is a mixture of personal, journalistic, poetic and philosophical writing. It's sobering and wise and beautiful.
Index cards by Moyra Davey
Moyra Davey is an artist, photographer, filmmaker, and writer. In these essays, she ponders the world through art and literature. She writes about Virginia Woolf, Mary Wollstonecraft, Roland Barthes, Chantal Akerman, Janet Malcolm and many others and seamlessly combines her ideas and insights with personal experience. Her writing is meditative, suggestive and beautiful, her writing is vulnerable and honest. Anyone who enjoys reading about writers, literature, books, and art will love this collection.
Are you interested in further articles? Check out this list of short essay collections, great essay collections by women, and these 100 must-have essay collections.
True Story Newsletter
Sign up to True Story to receive nonfiction, new publications and upcoming titles.
Thanks for registering! Keep an eye on your inbox.
With your registration you agree to our terms of use