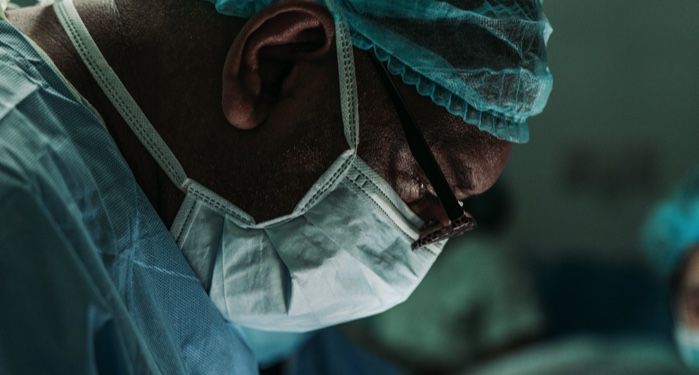 This post contains affiliate links. Book Riot can earn a commission when you buy through these links.
I recently went to an emergency room (luckily nothing too serious) and talked to the doctors. One mentioned how he had seen some really interesting things while working back home in South Africa. Since he's not medically trained, I'm glad he didn't offer descriptions of the "really interesting things" he was thinking of. They were probably fluids I'd rather have in my body (although I loved Rose Georges Nine Pints, a description is okay). I don't like bloody details, but I enjoy reading doctors' memoirs. I probably started with Atul Gawande's Complications before I found some of these titles. What follows are some of my favorite memories from doctors in various settings.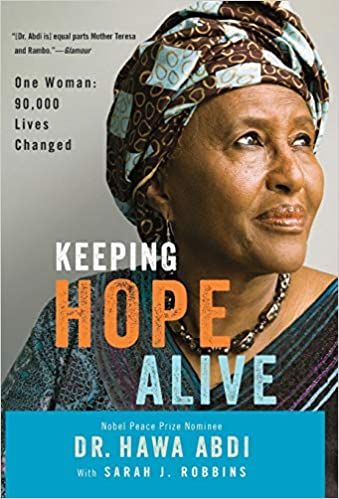 Keeping Hope Alive by Dr. Hawa Abdi with Sarah J. Robbins
Dr. Abdi was one of the first female gynecologists in Somalia. She eventually started her own clinic and practiced whenever and sometimes wherever necessary. This book is about her career and family life and follows in short chapters that are easy to get in and out of. However, their life was far from easy. She faced seemingly insurmountable opportunities, but somehow expanded her clinic and farm to treat about 90,000 people, house and feed many, many internally displaced people. She did all of this while repelling attacks from warlords and raiders who were targeting her for her efforts. Your life has been amazing and really inspiring. Dr. Abdi died in 2020, but her legacy lives on through the work of her colleagues and daughters, as well as through her founding.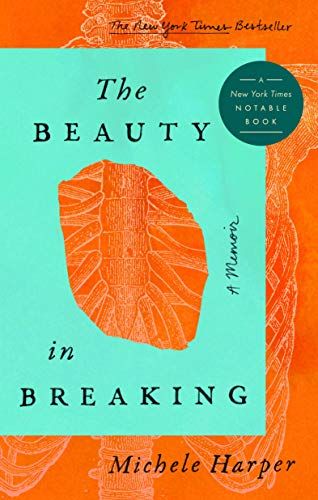 The Beauty in Breaking by Michele Harper
Dr. Harper was at a crossroads at one point in her life when their marriage ended and she had just moved to a new city for a new job. Harper is an emergency doctor and begins her memories with some of her early childhood memories. Unfortunately, these aren't the easy memories of a perfect girl's time, so the reader should be advised that she is open and descriptive about domestic violence. And it's this violence that takes her to an emergency room and makes her think of all the people she sees there. From here she returns to the present and describes how their marriage finally ended and how she ended up in a new city without the partner she had imagined her future with.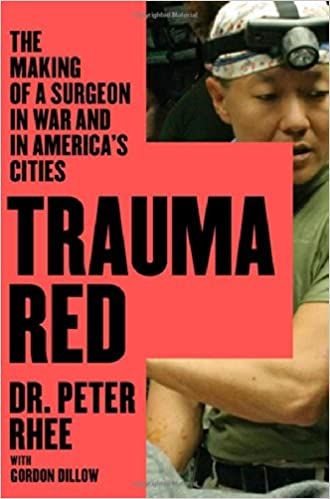 Trauma Red: The Making of a Surgeon at War and in America's Cities by Dr. Peter Rhee with Gordon Dillow
Dr. Rhee's time as a trauma surgeon is fascinating. Even though I read this a few years ago, I still remember details from his time in Iraq and Afghanistan and how he and a team looked after Congresswoman Gabby Giffords and 18 other victims after a mass shooting in Arizona. While this may not be for the faint of heart, it is fascinating read as Rhee walks you through his workouts and some of his most memorable cases.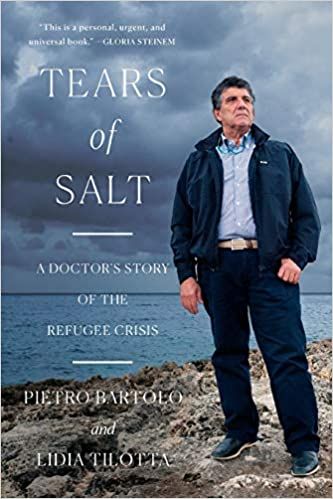 Tears of Salt: A Medical Story About the Refugee Crisis by Pietro Bartolo and Lidia Tilotta with Giacomo Bartolo and translated by Chenxin Jiang
Dr. Pietro Bartolo takes care of patients on Lampedusa, a small island in the Mediterranean Sea between the North African coast and the southern part of Europe. Due to its geographical location, Dr. Bartolo looked after many, many migrants as they struggled to survive the last leg of their arduous journey – the crossing by boat. This is more impressionistic than the other titles on this list, but no less moving.
Bartolo whisks the reader away into his world with vivid memories and the shocking details of the type of medical need that has now become part of his professional life. This book is a must have for anyone who wants to learn about the people who make the harrowing journey from their home countries (often, but not always in southern Africa) to Europe. Obviously, readers should be prepared for difficult details like rape and torture. However, these stories need to be read and told. Bartolo says he's often one of the few people survivors confide in, and I feel their stories shouldn't be just his. He has done the world an important service, but has not let these stories be forgotten.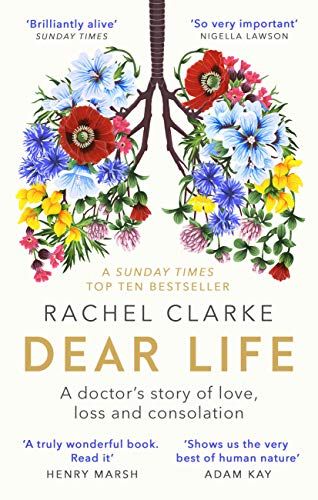 Dear life of Rachel Clarke
This is a calm and thoughtful book from a palliative care practitioner. Dr. Clarke is thoughtful in her treatment of both her work and her personal journey to care for the dying and that of her father, a family doctor facing his own battle with cancer. Unsurprisingly, much of this has to do with death in various forms. What may be surprising, however, is how much reading about death can be comforting in its own way. Clarke expertly guides the reader through her early childhood understanding of death to her current work.
If that's not enough for you, you can read 50 books on medicine as well. This has some great titles including The Immortal Life of Henrietta Lacks, which is another must-see if you enjoy reading nonfiction.
Book Deals Newsletter
Sign up for our Offers & Booking Newsletter and get up to 80% discount on books you actually want to read.
Thanks for registering! Keep an eye on your inbox.
With your registration you agree to our terms of use