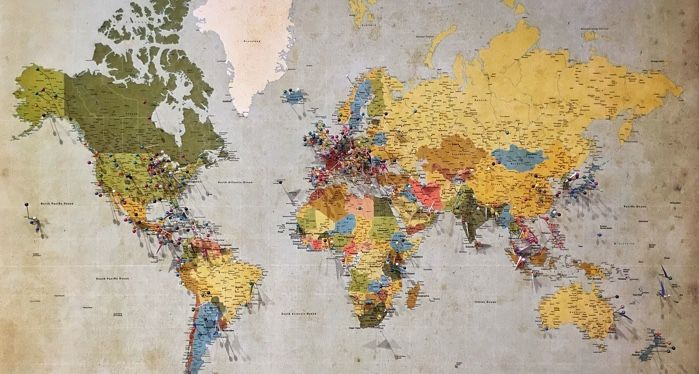 This post contains affiliate links. Book Riot can earn a commission when you buy through these links.
There would be a healthy amount of overlap in a Venn diagram of modern diasporic and post-colonial novels. Although these terms are controversial and not always straightforward, both often deal with the legacy of powerful nations that cut up remote areas. In both cases, experiences with multiculturalism and inequality can be central to both personal and national consciousness. In novels about the diaspora, migration – whether in the present or with the involvement of past generations – plays a major role.
These books are often about power, identity, and privilege. They recognize the complexity of belonging from minority or underrepresented perspectives. And they can reveal both about the "host country" and about the "home country" (while realizing that these concepts are fluid and often flawed). For example, the novels I find most revealing about British identity are from immigrants and immigrant children.
Book Deals Newsletter
Sign up for our Book Deals newsletter and get up to 80% off books you actually want to read.
Thanks for signing up! Keep an eye on your inbox.
With your registration you agree to our terms of use
This is a list of the novels that have shaped my thinking about diaspora the most. Many of these characters are wealthy, which reflects the privileges associated with being able to move around the world freely. There is also a clear trend towards books in the US and UK. This suggests the oversized role the UK and United States play in migration stories, especially in English, but also my personal history as dual citizens of these two countries.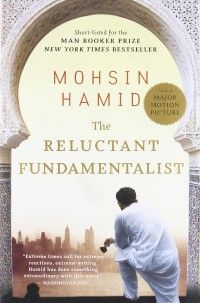 Mohsin Hamid's reluctant fundamentalist
(Pakistan / USA)
In The Reluctant Fundamentalist, upwardly mobile cosmopolitanism is the key to the protagonist's identity. It also nourishes the feeling of injustice that ultimately leads to violence. This sleek, elegantly disturbing novel is essentially a lengthy monologue. That makes it uncomfortably intimate to follow Changez's path from a brilliant career in international finance to disillusionment with Pakistan's manipulation of international relations. Changez's epiphanies arise through travel and intercultural contact, which makes it a novel about movement in multiple senses.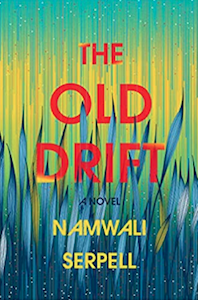 The old drift of Namwali Serpell
(Zambia / Great Britain / Italy / India)
The Old Drift is stunning in its historical display, even if it questions the way history is packaged for different groups of people. This story is strongly shaped by colonialism and resistance to colonialism with some fascinating detours: the young "Afronauts" of the Zambian space program of the 1960s (true) and the mosquito-like drones and ubiquitous human microchips (not yet true). The countries of origin of these Zambian characters and their ancestors remain in close proximity – which leads to feelings of guilt, nostalgia, pride, confusion and many other emotions.
Pachinko by Min Jin Lee
(Japan / South Korea / North Korea)
Prosperous East Asia is not always seen as part of the post-colonial world, but as Pachinko meticulously points out, colonization has left a strong mark on Korean identities and relationships with neighboring countries. The Korean family in Japan is exposed to a lot of outrage because of their origins, from being separated in poor apartments to being obliged to take Japanese names. And the younger generations are making dramatic choices to adapt to it rather than shedding their marginality.
White teeth by Zadie Smith
(Great Britain / Bangladesh / Jamaica)
White Teeth knows exactly what it feels like to have conflicting loyalties. This is not just about religion and nationality, but also about ideology and kinship – things that can change from ambivalent to fervent in the blink of an eye. The novel is also very funny in its exploration of multicultural, multicultural London.
Mouse by Art Spiegelman
(USA / Poland)
This cross-genre graphic novel finds new ways to convey not only the horrors of the Holocaust, but the legacy of that trauma to the generations. The first volume is subtitled "My Father Bleeds History" and aptly describes how the shift can continue to expire and reveal itself even after decades.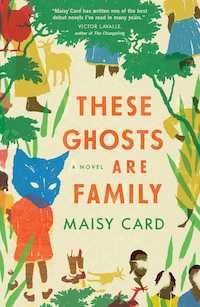 These ghosts are from the Maisy Card family
(Jamaica / USA / Great Britain)
This epic novel breaks the long tails of trauma and love in families networked across the UK, Jamaica and the US. These go back and forth in time, for example, among slave owners, health workers, addicts, lovers and, yes, ghosts. The experiences of middle-class Jamaican characters in lower circumstances in the United States testify to the complications of status in a migrant world.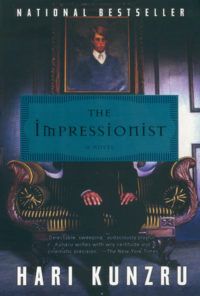 The impressionist by Hari Kunzru
(India / Great Britain)
Kunzru writes brilliantly on Britain's attempts to partially reshape India in its own image. This extends even to the well-tended English gardens, which simply don't work in the Indian climate, but which many elites in India insist on. But the impressionist also examines the efforts of colonialism to penetrate the minds of the colonized, for example through English children's books that offer distant slum dwellers a romanticized view of Jolly Old Blighty. The multi-point protagonist of The Impressionist takes on new names and identities when crossing borders. His change of shape is both entertaining and a useful metaphor for the lack of fixation in identity.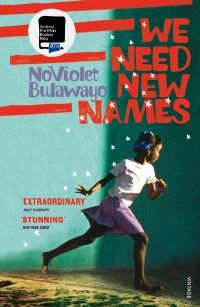 We need new names from NoViolet Bulawayo
(Zimbabwe / USA)
We Need New Names is both the title of a brilliantly poignant novel and an effective description of the complexities of migrant identities. Darling grew up in a precarious Zimbabwean settlement that was both fun and trauma. She and her friends long for the imaginary wonders of the United States, but after actually getting there, sadness continues to shadow their lives. She notes that finding a safe place in the world is not just about the physical security of living space.