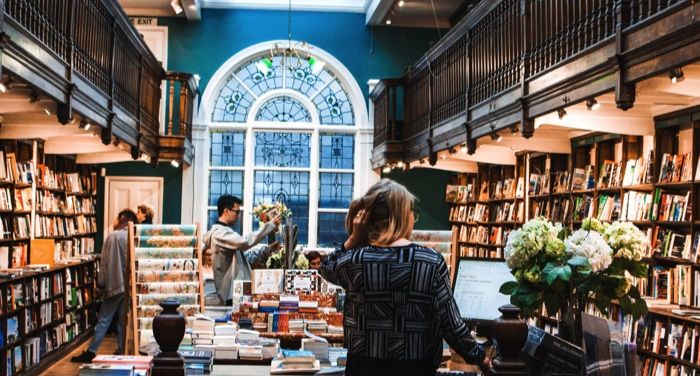 This content contains affiliate links. We may earn an affiliate commission when you buy through these links.
It's Tuesday which means it's time for a new series of book releases! Here are some of the books out today that you should add to your TBR. That's a very small percentage of this week's new releases, however, so stay tuned for some more Book Riot resources until the end to keep up with new books, including our YouTube channel where I will talk about each of them! The book descriptions listed are those of the publisher, unless otherwise stated.
The legacy of the Orquídea Divina by Zoraida Córdova
The Montoyas are used to a life without explanation. You know better than to ask why the pantry never seems to run out or why your matriarch never leaves her Four Rivers home – even for graduation, wedding, or christening parties. But when Orquídea Divina invites them to her funeral and collects her inheritance, they hope to learn the secrets she has kept so closely all her life. Instead, Orquídea transforms, leaving more questions than answers.
Seven years later, her gifts for Marimar, Rey, and Tatinelly's daughter Rhiannon have manifested themselves in different ways, bringing them unexpected blessings. But soon a hidden figure begins to break through their family tree and picks them up one by one in order to destroy Orquídea's line. Determined to save the remains of their family and uncover the truth behind their legacy, the four descendants travel to Ecuador – the place where Orquídea buried her secrets and broken promises and never looked back.
Reasons to read: This is Zoraida Córdova's first adult novel, a magically realistic, fairytale-like story compared to Alice Hoffman and Silvia Moreno-Garcia. It's a cross-generational family story with magic and secrets.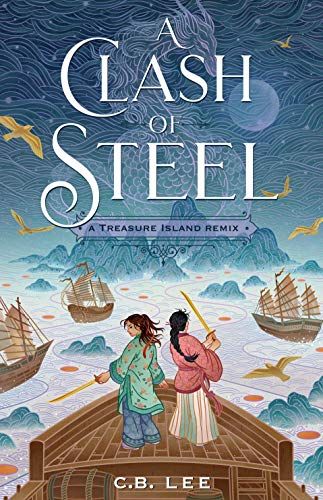 A Clash of Steel by CB Lee
1826. The sun sets in the golden age of piracy, and the legendary dragon fleet, the scourge of the South China Sea, no longer exists. Her ruthless leader, a woman known only as the head of the dragon, is just one more story of how she grew up with Xiang all her life. She is desperate to prove her worth, especially to her mother, a smart businesswoman who never seems to have enough time for Xiang. Her father is just a story too, dead at sea before Xiang was born. Her only keepsake of him is a pendant that she always wears, a simple but simple piece of gold.
But the true nature of the pendant is revealed when a mysterious girl named Anh steals it, only to return it to Xiang in exchange for her help in deciphering the tiny roll of cards hidden inside. The revelation that Xiang's father sailed the Dragon Fleet and hid this secret changes everything. Rumor has it that the legendary head of the dragon had one final treasure – the sack of a thousand ports – that has been just a myth, a fool's journey for decades.
Xiang is convinced that this map could lead to the fabled treasure. Captivated by the thrill of adventure, she joins Anh and her diverse crew to pursue the island. But the girls soon discover that the sea – and especially those who navigate it – are far more dangerous than legends lead them to believe.
Reasons to read: This is part of a series of YA Remixes: Retelling Classics. This is a Sapphic Chinese version of Treasure Island from the author of Not Your Sidekick. It's a slow F / F romance with the "just a bed" tropes as well as found family elements. Strange pirates! Who can resist?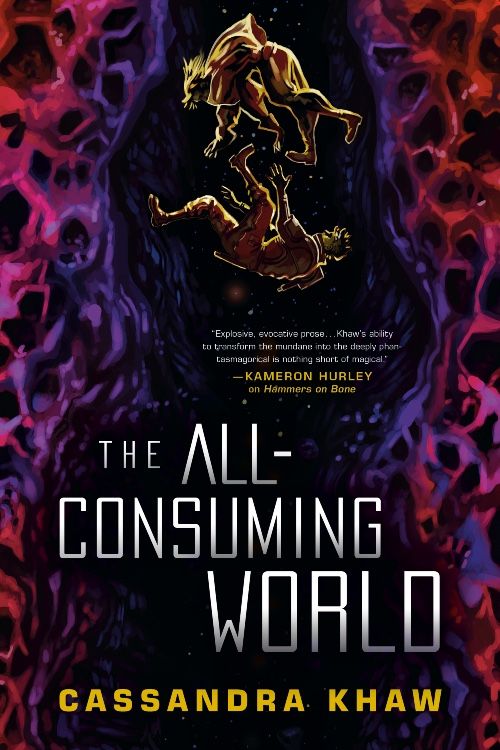 The all-consuming world of Cassandra Khaw
A diverse team of broken, little former criminals comes together again to solve the mystery of their last, disastrous mission and to rescue a missing and greatly changed comrade … the planet Dimmuborgir. The sophisticated AI of the universe has its own agenda and will do whatever it takes to prevent humans from ever controlling the universe again. This group of dangerous women, half clone and half machine, must battle their own traumas and a universe of clever old age ships who want their deaths to settle their affairs once and for all.
Reasons to read: This is a queer gritty science fiction story with a distinctive voice that you will either love or hate. Maya is a mercenary clone who itches to fight God with his fist, who spices every fleeting thought with profanity. It's packed with unique similes and metaphors ("the sound unwinds between neurons like a tendon on a white man's tooth") and an amazing vocabulary. It's a wild ride but I loved it.
Book offers newsletter
Sign up for our Book Deals newsletter and get up to 80% discount on books you actually want to read.
Thanks for signing up! Keep an eye on your inbox.
By registering, you agree to our terms of use
The girls are never away from Sarah Glenn Marsh
Dare Chase doesn't believe in ghosts.
In her private life she is a supernatural skeptic. But publicly, she keeps her doubts to herself – because she's the voice of Attachments, their brand new paranormal investigation podcast, and she needs her ghost-loving listeners to tune in.
That brings her to the Arrington Estate. Thirty years ago, Atheleen Bell, a teenage girl, drowned in Arrington's Lake, and legend has it that her ghost haunts the property. Dare is more interested in the suspicious circumstances surrounding her death – circumstances which she believes indicate a living perpetrator, not the supernatural. Even so, she's vowed to stay open-minded in her investigation, even if she's pretty sure what she'll find.
But Arrington is full of surprises. Good ones like Quinn, the sweet daughter of the new owner of the house. And confusing ones like the threatening messages scribbled in paint on Quinn's walls, the hideous face that appears behind Dare's in the mirror, and the unnatural current that drowns her friend Holly in the lake. As Dare delves deeper into Arrington's secrets, she must rethink the limits of what is possible. Because if something is lurking in the lake … it may not be ready to let you go.
Reasons to read: This is a YA horror novel called The Conjuring meets Sadie. It plays classic haunted house stories with a seriously creepy atmosphere. There is also a disability council – the main character has type 1 diabetes and a service dog – and Dare is bisexual.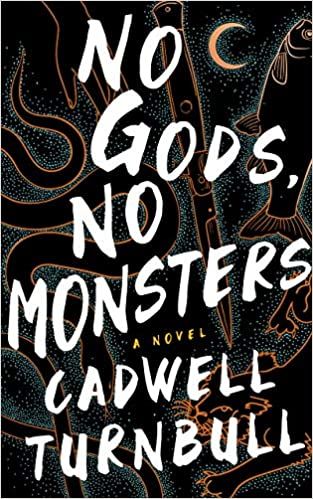 No gods, no monsters from Cadwell Turnbull
One October morning, Laina receives news that her brother has been shot dead by the Boston police. But what looks like a case of police brutality soon reveals something very strange. Monsters are real. And they want everyone to know.
As creatures from myths and legends step out of the shadows and seek security through visibility, their appearance sets in motion a chain of seemingly independent events. Members of a local pack of werewolf are threatened with silence. A professor follows the breadcrumbs of a missing friend to a mysterious secret society. And a boy with unique skills seeks refuge in a pro-monster organization with secrets of its own. In the meantime, more and more people are disappearing, suicides and hate crimes are increasing, and protests for and against the monsters are breaking out around the world.
At the center is a riddle that nobody thinks to ask: Why now? What scared the monsters out of the dark?
The world will soon find out.
Reasons to read: This is a literary take on urban fantasy packed with walkers, secret societies, witches, and more. But under the supernatural hides a comment about the people who are treated like monsters by American society. There are also many queer characters, including a main trans character.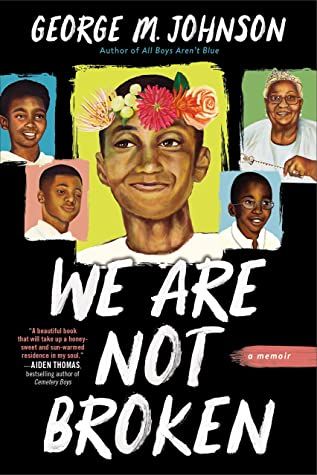 We're not broken by George M. Johnson
This is the living story of George, Garrett, Rall and Rasul – four children raised by Nanny, their devoted grandmother. The boys keep close together through early encounters with racism, unforgettable experiences in the family hairdressing salon, and first loves and losses. And with Nanny in their midst, they are never broken.
George M. Johnson captures the unique experience of growing up as a black boy in America, and her rich family stories – exploring topics such as vulnerability, sacrifice, and culture – are interspersed with touching letters from grandchildren to their beloved matriarch.
Reasons to read: From the writer of All Boys Aren't Blue, this YA reminder promises to be "alternately heartwarming and heartbreaking". It is a celebration of black youth and brotherhood while recognizing the black matriarchs who support these families.
Bonus books!
There have been so many great books this week that I ran out of space to cover them all, but here are two more to watch out for this week: Beautiful World, Where Are You by Sally Rooney, the author by Normal People and The Matrix by Lauren Groff, author of Fates and Furies.
Find more resources on new releases from Book Riot
This just scratches the surface of the books this week! If you want to stay up to date with the latest new releases, please visit:
Book Riot's YouTube channel where I discuss the most exciting books every Tuesday!
All the Books, our weekly new releases podcast where Liberty and a number of co-hosts (including me!) Talk about eight books this week that we read and loved.
The New Books Newsletter in which we email you with the books that are getting excited this week.
Finally, if you want real inside information on new releases, you need to check out Book Riot Insiders' New Releases Index! That's where I find 90% of the new releases, and you can filter by trend books, selection of rioters, and even LGBTQ new releases!