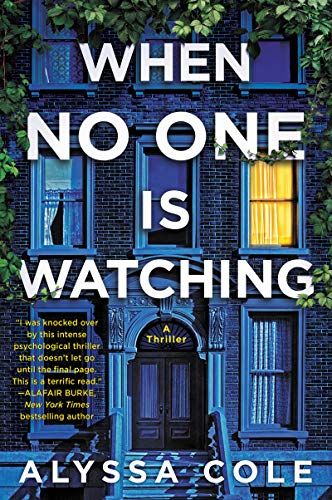 This post contains affiliate links. Book Riot can earn a commission when you buy through these links.
This post was originally published in our mystery / thriller newsletter Unusual Suspects. Sign up here to receive mysterious news, reviews, offers and more!
Hello mystery fans! I thought I would mention mystery writers who write in other genres as well because it's a great way to discover something in your reading life. If you already love the work of a writer in one genre, this might be a good bridge to another genre.
Untamed coast by Silvia Moreno-Garcia
Silvia Moreno-Garcia finally got the recognition she should have got a long time ago for her new Gothic Suspense / Horror novel Mexican Gothic (so good!). But she does great work in many genres: for slow tension, have Untamed Shore (review); She has one of my favorite vampire novels with her urban fantasy Certain Dark Things (Review); For a growing up with a bit of fabulism, start with your first novel Signal to Noise, set in Mexico City in the 1980s. for romantic historical fantasy, you want to pick up on the beautiful; and for historical fantasies inspired by Mexican folklore, resort to Gods of Jade and Shadow.
When nobody is watching by Alyssa Cole
Alyssa Cole released her first social thriller this year and kicked it out of the park, but she was already an established novelist. And because romance is a huge genre, with lots of different types that Cole also writes in, there's definitely a lot to discover: For a contemporary romance series that begins with an African prince, the heroine flaws for an internet scam, grab it A Princess in Theory on ;; If you'd like a writer to actually play a historical romance set during the Civil War (spies!), Start with An Extraordinary Union. and when you need romance in your dystopia, start with Radio Silence.
Goldie Vance: The Hotel Whodunit (Goldie Vance # 1) by Lilliam Rivera
Lilliam Rivera is currently writing the middle class series Goldie Vance, which is based on the graphic novel series. But she's also an essayist and has YA novels that are contemporary, dystopian, and magically realistic: Margot Sánchez's Upbringing is a great coming-of-age novel with a fantastic voice; The dystopian Dealing in Dreams examines family, addiction and gender roles with a gang of girls. Never Look Back is an Afro-Latin retelling of the Greek myth of Orpheus and Eurydice. and you can find her essay in the anthology Body Talk: 37 Voices Explore Our Radical Anatomy.