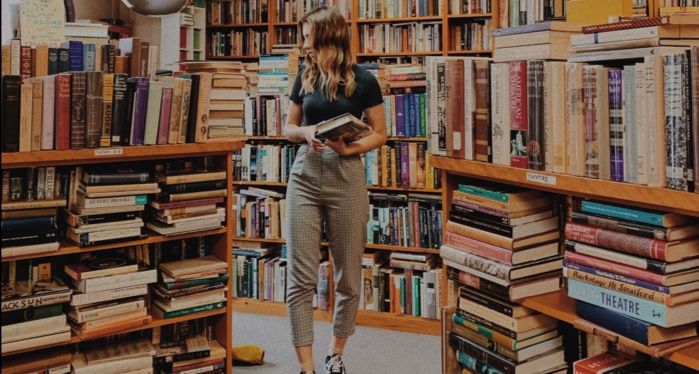 This content contains affiliate links. We may earn an affiliate commission when you buy through these links.
It's Tuesday which means it's time for a new series of book releases! Here are some of the books out today that you should add to your TBR. That's a very small percentage of this week's new releases, however, so stay tuned for some more Book Riot resources until the end to keep up with new books, including our YouTube channel where I will talk about each of them! The book descriptions listed are those of the publisher, unless otherwise stated.
This week I hope you're ready for fall as these thrillers and horror novels are perfect to read on a stormy fall day. And if you don't like horror, thriller or witches, I have a bonus for you.
My heart is a Stephen Graham Jones chainsaw
Jade Daniels is an angry, half-Indian outcast with an abusive father, an absent mother, and an entire city that wants nothing to do with her. She lives in her own world, a world where protection comes from an unusual source: horror films … especially those in which a masked killer seeks revenge on a world that has wronged him. And Jade tells the quirky story of Proofrock as if it were one of those films. But when blood actually begins to pour into the waters of Indian Lake, she draws us into her dizzying, encyclopedic mind of blood and masked killers, and predicts exactly how the plot will unfold.
But while Jade pulls us into her dark feverish dream, a surprising and intimate portrait emerges … a portrait of the frightened and traumatized little girl under the Jason Voorhees mask: angry, yes, but also a girl who cries easily, loves heavily, and desperately wants a home. A girl whose feelings are too big for her body. My Heart Is a Chainsaw is her story, her homage to horror, revenge and triumph.
Reasons to read: This is the latest from acclaimed horror writer Stephen Graham Jones. It's called Shirley Jackson meets Friday the 13th and uses the homage to slasher films as the starting point for a multi-layered narrative. It's a critique of colonialism and gentrification, as well as a character study of a broken and angry young woman who uses her passion for horror movies to survive the horror of her own life.
A Slow Fire Burns by Paula Hawkins
When a young man is found cruelly murdered in a London houseboat, questions arise about three women who knew him.
Laura is the troubled one night stand that was last seen at the victim's home. Carla is his sad aunt, who is already mourning the recent death of another family member. And Miriam is the nosy neighbor who clearly keeps secrets from the police.
Three women with different connections to the victim. Three women who – for different reasons – are seething with resentment. Who are, whether they know it or not, are eager to make amends for the injustices done to them.
When it comes to revenge, good people can also be capable of terrible deeds. How far could any of them go to find peace? How long can secrets smolder before they go up in flames?
Reasons to read: This is the latest from the bestselling author of The Girl on the Train and Into the Water. Be prepared for flawed and unreliable narrators who will guess you down to the last few pages. It is a book that manipulates the reader's sympathies and underscores how easily we can be convinced of a character's innocence or guilt on the basis of flimsy premises. This is a cerebral mystery that will captivate you and keep you thinking about it for a long time after reading it.
Book offers newsletter
Sign up for our Book Deals newsletter and get up to 80% discount on books you actually want to read.
Thanks for signing up! Keep an eye on your inbox.
By registering, you agree to our terms of use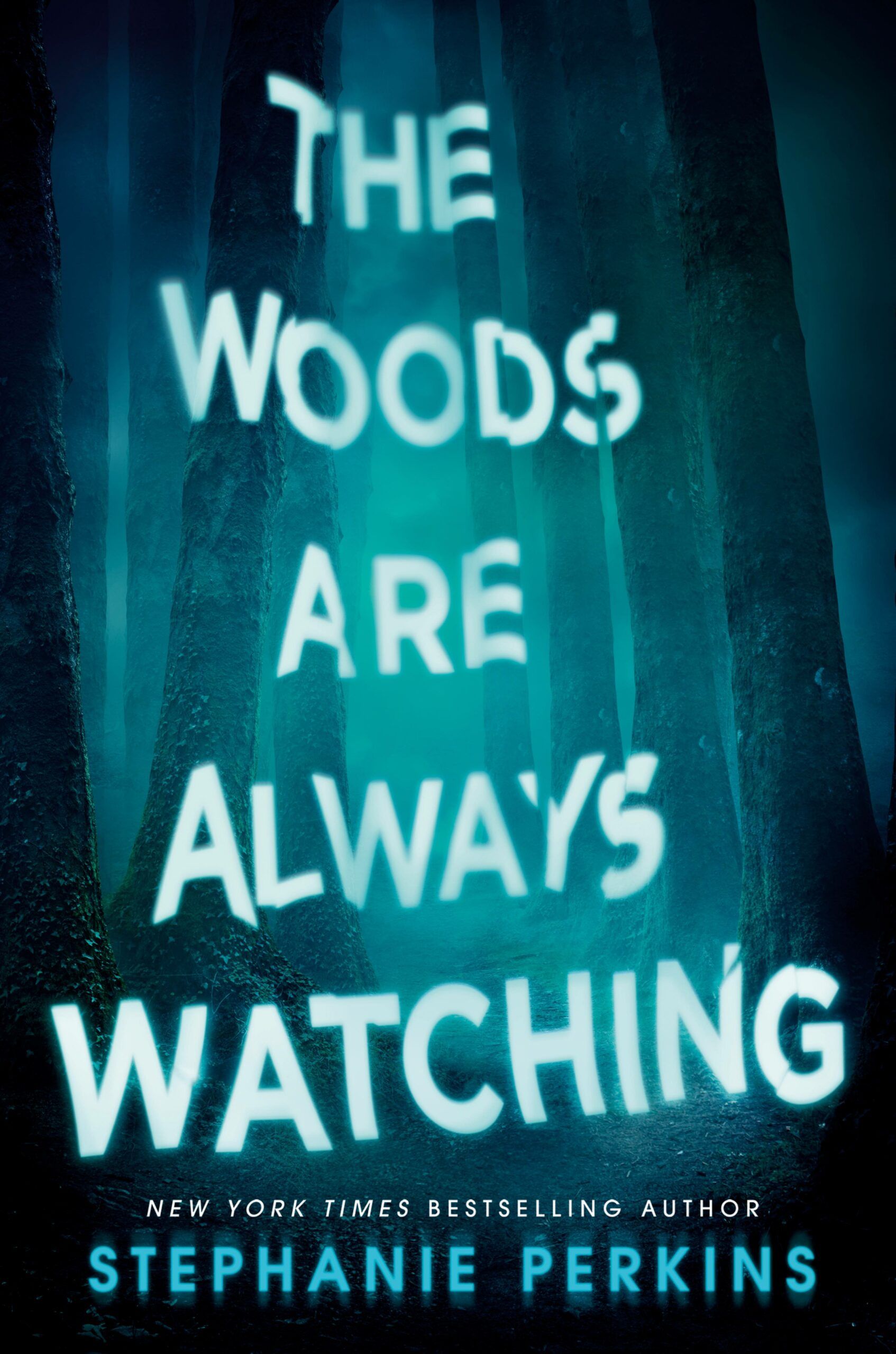 The forest is always watching from Stephanie Perkins
Best friends Neena and Josie spent high school as outsiders, but at least they had each other. Now, with college and a two thousand mile separation on the horizon, they have one last chance to be together – a three-day hike deep into the woods of the Pisgah National Forest.
Smoldering tension leads to a detour off the path and straight into a waking nightmare … and then into something far worse. Something that will put them to the test in a terrifying way.
Reasons to read: This is a YA horror novel by the author of There's Someone Inside Your House, coming soon on Netflix. It's a story of friendship and survival that plays with our deep-seated fears of being alone in the woods. If you have one last camping trip at the end of summer, this is perfect for reading while the wind whistles through the trees around you.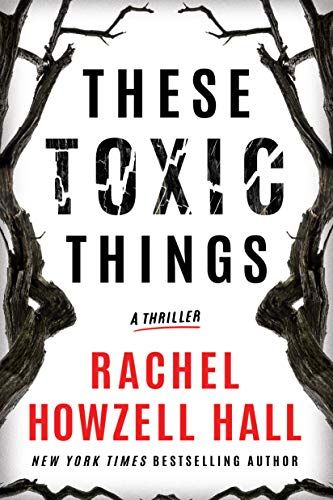 Those Toxic Things by Rachel Howzell Hall
A dead woman's beloved trinkets become pieces of a terrifying puzzle.
Mickie Lambert creates "digital scrapbooks" for customers so that valuable souvenirs are not forgotten or lost. When her newest customer, Nadia Denham, a curio shop owner, dies of what appears to be suicide, Mickie fulfills the old woman's last wish and begins curating her peculiar artifacts. A music box, a hair clip, a bunch of keys – twelve souvenirs of all this must have meant so much to Nadia, which she collected at her flea markets across the country.
But these tokens mean a lot to someone else too. Mickie has received threatening messages to leave Nadia's past alone.
It becomes a riddle that Mickie is dying to solve. Who once owned these strange treasures? How did Nadia really come to own her? Uncovering the truth means crossing the paths of a long-sleeping serial killer and uncovering the secrets of a dark past. One that Mickie fears might inevitably be woven into hers.
Reasons to read: I love stories that have the aspect of scavenger hunts for significant objects, so I was instantly intrigued by this one. This is a slow burn thriller with an ending that is tough. We also sometimes see from a serial killer perspective which will either be a selling point or a deal breaker depending on your reading preferences!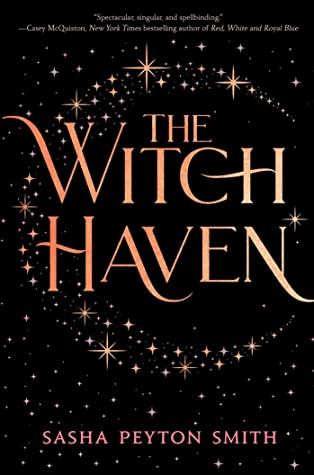 The Witch Harbor by Sasha Peyton Smith
Seventeen-year-old Frances Hallowell spends her days as a seamstress in New York City in 1911, mourning the mysterious death of her brother months earlier. Everything changes when she is attacked and a man ends up dead at her feet – her scissors on the back of his neck and she can't explain how they got there.
Before she can be sentenced as a murderer, two nurses with capes come to tell her that she is terminally ill and should report to the Haxahaven sanatorium. But Frances thinks that Haxahaven is not a sanatorium, but a witch's school. Within the glittering walls of Haxahaven, Frances finds the sorority she longs for, but the headmistress warns Frances that magic is dangerous. Frances has no interest in the little, safe magic of her school and is instead bewitched by Finn, a boy with magic who shows up in her dreams and tells her he can teach her anything she wants to learn, lessons she might can bring her closer to finding out what really happened to her brother.
Frances' newfound power draws the attention of the leader of an ancient order who yearns for magical control over Manhattan. And who will stop at nothing to have Frances by their side. Frances ultimately has to decide which is more important, justice for her murdered brother and her growing feelings for Finn or the safety of her town and her fellow witches. What price would she pay for power, and what if the truth was more terrible than she had ever imagined?
Reasons to read: This is one of the most visited books of the week, a historical fantasy called The Last Magician meets The Lady's Guide to Petticoats and Piracy. It's a book about teenage girl anger at power and the isolation of grief. If you like dark science, witches, fantasy boarding schools, or a found family this has to be on your TBR.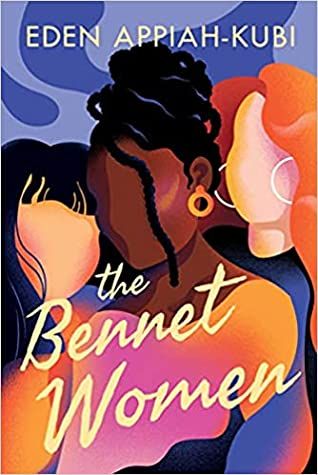 Bonus pick: The Bennet Women by Eden Appiah-Kubi
Welcome to Bennet House, the only women's dormitory at the prestigious Longbourn University, where three close friends experience an eventful year. EJ is an ambitious black engineering student. Her best friend, Jamie, is a new trans woman studying French and theater. Tessa is a Filipino astronomy with male problems. For them, Bennet House is more than a residence – it is an oasis of feminism, femininity and enlightenment. But as great as Longbourn is for academics, EJ knows it can be a pathetic place to find love.
But the fall season is young and full of surprising opportunities. Jamie's candidate is Lee Gregory, the son of a Hollywood producer and a gentleman so charming he practically sparkles. With that, EJ stays with Lee's arrogant best friend, Will. For Jamie's sake, EJ has to put up with the uncomfortable, terrifyingly good-looking, not quite famous television actor for as long as possible.
What of it? EJ has a bigger prize in mind anyway: launching a spectacular engineering career in the "real world" that she has heard so much about. But what happens when her whole life is intertwined in a way that no one could predict – and EJ is drawn to a man who isn't exactly a perfect fit for the future she has planned?
Reasons to read: This is obviously a retelling of pride and prejudice with a modern twist. It recreates the dizzying, fast-paced feel of campus life, and in this version, romance is just one of many parts of these women's multi-faceted lives. This is easy, fun read that has all of the enemy-to-lover feelings of pride and prejudice in it, but with added dimensions for the modern characters.
Find more resources on new releases from Book Riot
This just scratches the surface of the books this week! If you want to stay up to date with the latest new releases, please visit:
Book Riot's YouTube channel where I discuss the most exciting books every Tuesday!
All the Books, our weekly new releases podcast where Liberty and a number of co-hosts (including me!) Talk about eight books from this week that we read and loved.
The New Books Newsletter in which we email you with the books that are getting excited this week.
Finally, if you want real inside information on new releases, you need to check out Book Riot Insiders' New Releases Index! That's where I find 90% of the new releases, and you can filter by trend books, selection of rioters, and even LGBTQ new releases!